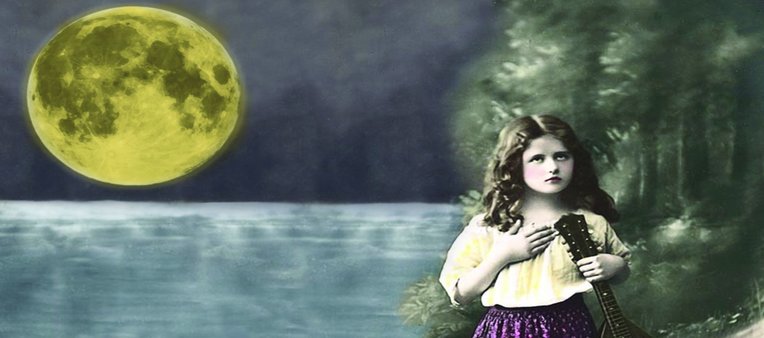 Vinyl Veins Music Reviews: First Aid Kit
Artist: First Aid Kit
Album: The Big Black and The Blue
I needed to catch my breath this week and welcome the beautiful weather, and what better way to do that than with one of my favorite albums? The Big Black and The Blue by First Aid Kit is certainly an album that brightens my day and always makes me reminisce about the good things in my life. It's the kind of album that makes me excitedly rise early, brew a pot a coffee, and sit out on my balcony to enjoy the company of birds and blue sky.
The re-establishment of folk in my generation is certainly welcome when it is done in such an amazing and unique way. I love the growth of First Aid Kit and their musical stylings, but their debut, The Big Black and The Blue, is certainly one of my favorites. I have been a child of the folk genre since my father played me Crosby, Stills and Nash, and I continued to listen to classic folk while longing for my generation to really jump in and try it out. I am not saying my generation hasn't had its fair share of folk bands, but First Aid Kit stopped me in my tracks and wowed me like I hadn't been wowed since my first folk experience all those years ago.
This woodsy and harmonious duo should not be ignored. I love nerding out about my extensive collection of folk and nothing pleases me more than perfect harmonizing. First Aid Kit builds this album lyric by lyric, and each harmony is more beautiful than the last. There is something so pure about the vulnerability and innocence their voices would have you believe. But when listening to each track and its wounded-yet-guided and healing poetry,
you would think these girls have experienced the weight of the world
to gain such understanding of the concepts they sing about.
The song "Hard Believer" has to be my favorite on the album; its metaphorical and forgiving lyrics are stunning. Well I see you've got your Bible your delusion imagery / Well I don't need your eternity or your meaning to feel free / I just live because I love to and that's enough you see / So don't come preach about morality that's just human sense to me.
I love the honesty of
The Big Black and The Blue
. It can exist merely as a catchy sing-along or as an honest and worthwhile introduction to a band that will continue to leave its mark in the folk world for years to come. Its beauty and whimsy made me fall head over heels.
We used to wait for our heavy storms / To take us away while something new would form / I wish that I could have known by then / We all know now that we're never getting back to those times.
I believe that First Aid Kit is Sweden's apology for Abba! They genuinely live up to their name. When I need music to pick me up and help heal my hurts and heartbreak, this is an album I can truly use as my emotional first aid kit. For that,
I give this album 8.5 tourniquets out of 10!
As always, thanks for reading and hopefully you found something that perked your ears up. If you liked what you read and/or heard, then pop on over to check this band out for yourself! If folk isn't your thang, then tune in next week. I always have something new and exciting to share with you!