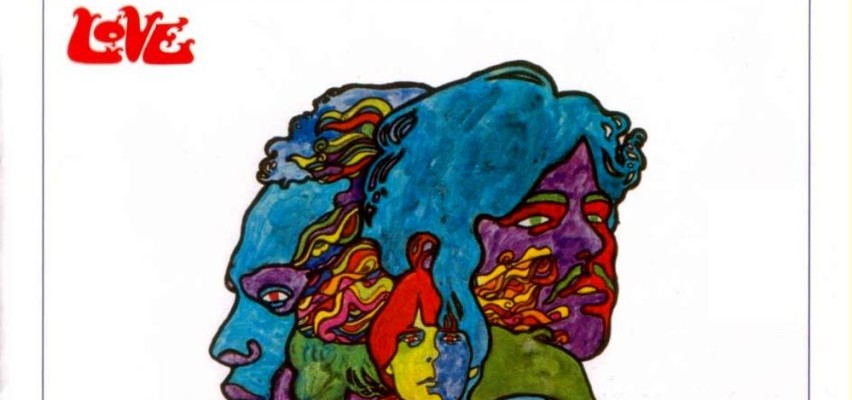 Vinyl Veins Music Reviews: Love
Artist: Love
Album: Forever Changes
Since we are on the subject of some of the greatest musicians of all time, I thought I'd show you some Love. No, not emotional love: the band Love! Let's go back to 1967 and the Summer of Love, the perfect season for a perfect album.
Forever Changes is regarded as one of the best albums of all time. Love was one of the first integrated bands to exist. Their combined genius created some never-before-heard sounds with its orchestral, pop-rock elements and psychedelic sound, not unlike the Moody Blues. Love's Forever Changes is, by far, their best album, which carried their legacy.
Though they were from the west coast, you can definitely hear an influence of the British invasion. One of my favorite details of the album is the strong yet distant horns giving the album a jazzy Spanish flare. When the massive yet flirtatious orchestra sounds kick in, it brings forth a massive unmistakable sound full of energy and greatness.
At times you also hear the likeness to The Doors, (oddly, also on Elektra's Label) but don't compare the two. Though both are legendary, Love's
Forever
Changes
has something that no Doors album had: blissful passion.
Don't get me wrong, The Doors aren't without passion, but Jim Morrison lets his peculiar take on the unfortunate plight of existence mix with his melancholy and sullen tones. Love, on the other hand, dances in the wonder of a colorful and vibrant palette of sound. Though the lyrics do remind us of the harsh realities of life, the arrangements and sound keep us going and burning through the sad awareness of the bad things.
Forever Changes
is a masterpiece and a quintessential item that every music enthusiast should have. The last song is one of the most influential and inspiring songs I have ever heard. The lyrics leave you with the wisdom and reassurance that, though things will end, it's what you do until then that matters.
You think you're happy and you are happy/That's what you're happy for…/This is the time and life that I am living/And I'll face each day with a smile/For the time that I've been given's such a little while…
This album is stunning. If there is a depth to your soul at all, then the lyrics will reach you in ways you have never felt before. The instrumental arrangement is beautiful and haunting.
Love's Forever Changes gets 10 eternally altered hearts out of 10!
I hope this was an adequate preview of one of the greatest albums in rock history. If you don't have sound filling your head right now, then get to it! Life is better when there is music. Until next time, peace, love, and sound!